Correct Your Video Problems In Post Production
It's a nightmare that has happened to most people at some point. You sit down to edit your video footage and discover that something has gone wrong during filming, and that what you're looking at is not what you had hoped for! Many common mistakes are made during amateur video production, and the good news is that you don't necessarily have to start all over again.
Here at AV3, we always recommend getting help from the experts when you're making an introductory or corporate video for your business, but if you're tempted to have a go yourself, you may find that you fall into common pitfalls. Browse our list of common problems, and find out how you may be able to fix them for yourself.
What's Wrong With My Video And How Can I Fix It?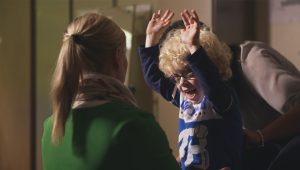 1. Audio problems. Issues arising with the audio on a video are very common, and can spoil all or part of the film. There are options such as using programs like Adobe Audition to balance out inconsistencies with the audio, or you can explore the possibility of audio dubbing. An expert video producer may be able to apply filters and effects to correct audio problems, so speaking to someone in the know could save you having to re-shoot the video as a result of poor sound.
2. Underexposure. If you've shot a video that is underexposed, you will be able to make dramatic changes to it in post production. Your editing programme will allow you to work with the exposure, contrast, highlights, shadows and colour settings, and adjusting these incrementally should enable you to create a more natural looking result. Don't be tempted to adjust just one setting, as this may create an unbalanced look.
3. Overexposure. An overexposed video is harder to correct than one that is underexposed, but you should be able to make alterations using the same settings in your editing programme. Try a lower level of highlighting or white, and play with the contrast, increasing black and shadow, to create a more balanced effect that looks natural.
4. Camera shake. A shaking camera hand can give you a video that looks unprofessional and jumpy, and this may result in your video being written off. However, some editing tools, such as After Effects and Adobe Premiere, include useful tools and settings that may help. Try the warp stabilization tool, detail analysis and scale and rotation effects, which may be very helpful in reducing or eliminating the problem of shaky film work in your clip.
5. Unwanted additions. Sometimes a video is compromised because the shooting team fails to notice what or who is in the shot. Inappropriate signage or clothing, or unwanted photo bombers, may ruin a good video. After Effects tools can be used to edit this sort of error, using Photoshop and other programmes to make corrections in the post production phase.
Find Out More About Corporate Video Production in Ireland
If you want to ensure that your video has the professional touch, contact us at AV3, one of Ireland's leading Video Production companies. We produce promotional videos, as well as staff training packages and other website content, and we believe that video excellence should be accessible to everyone. Call us on 021-7332222 (Cork) or 01-6363190 (Dublin), or visit us online today.